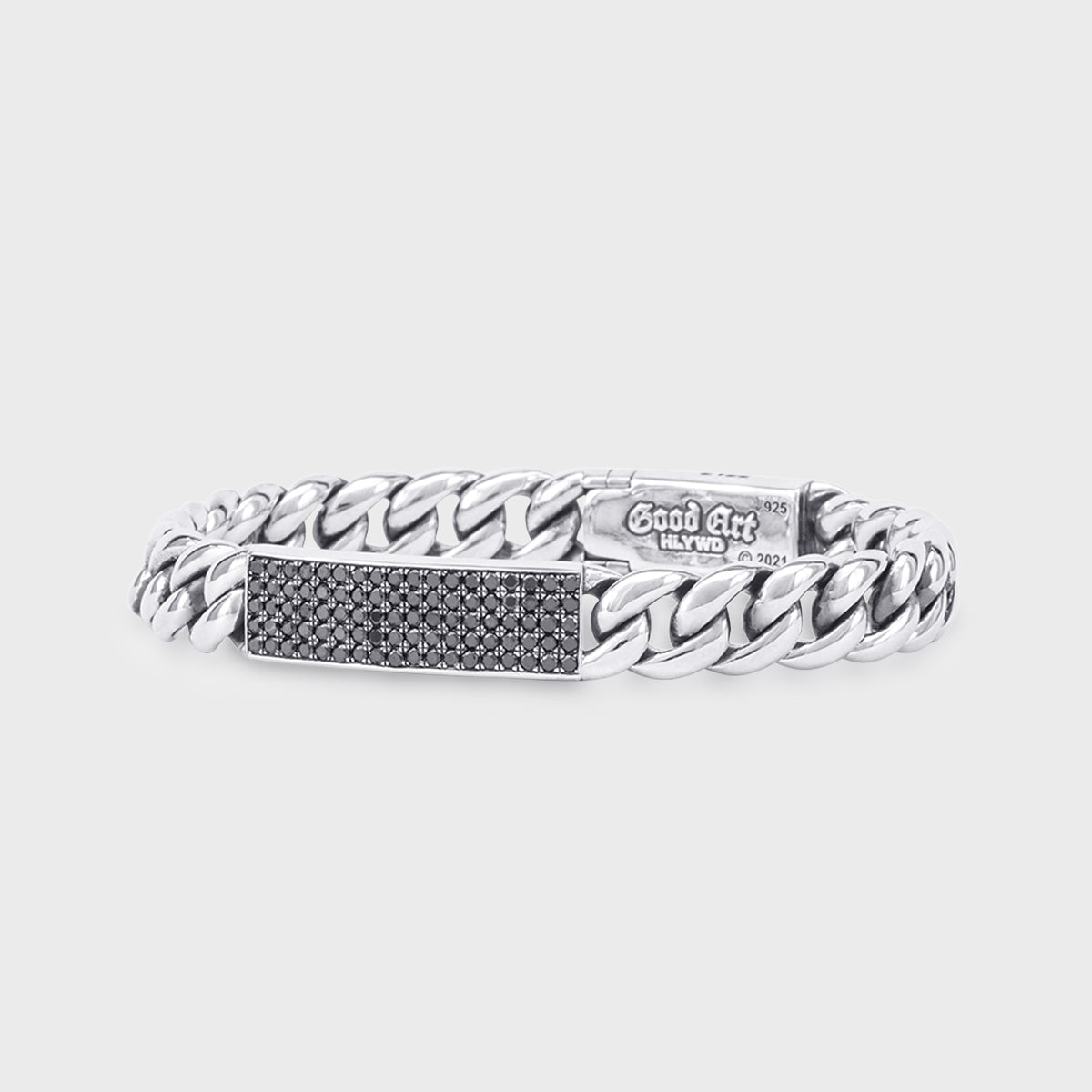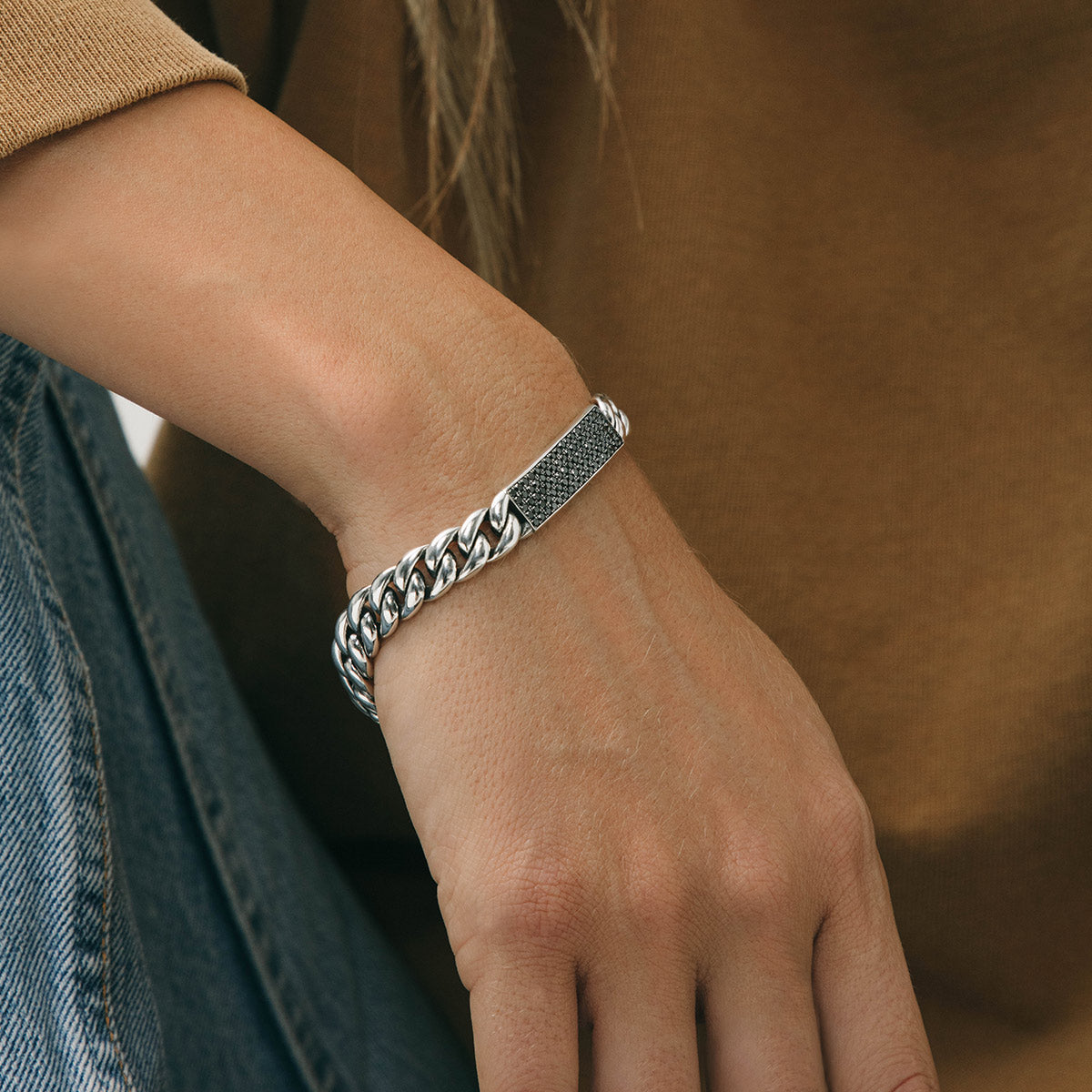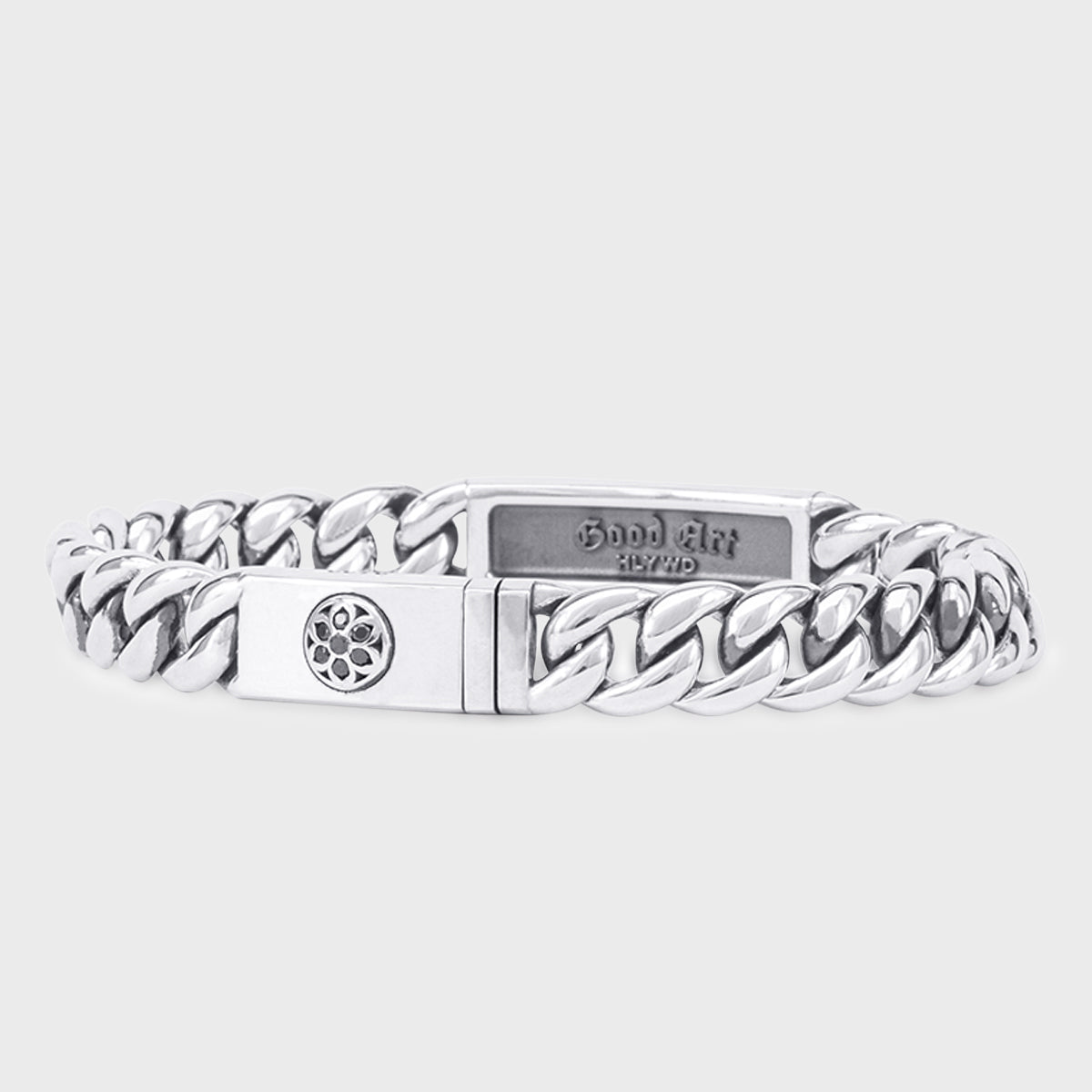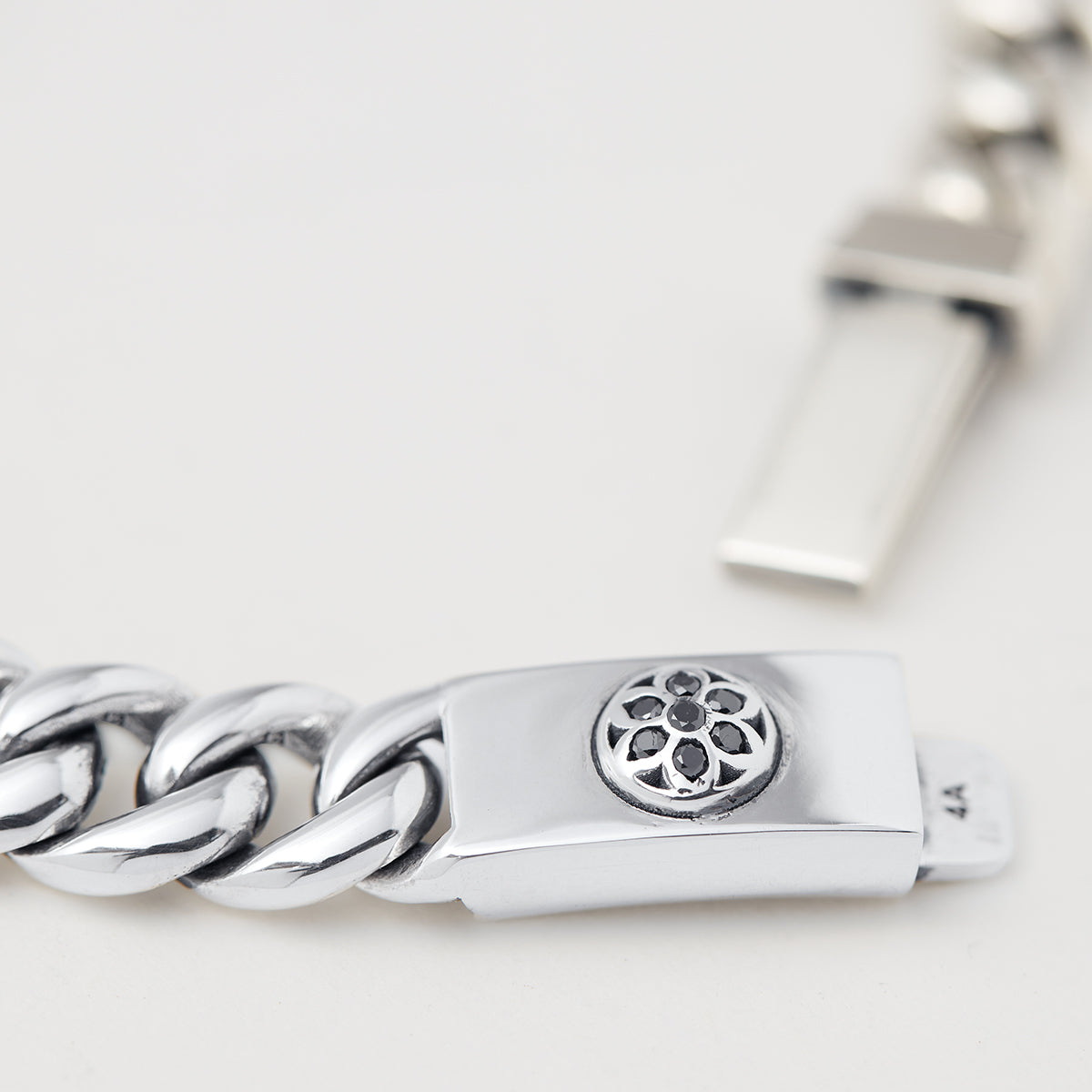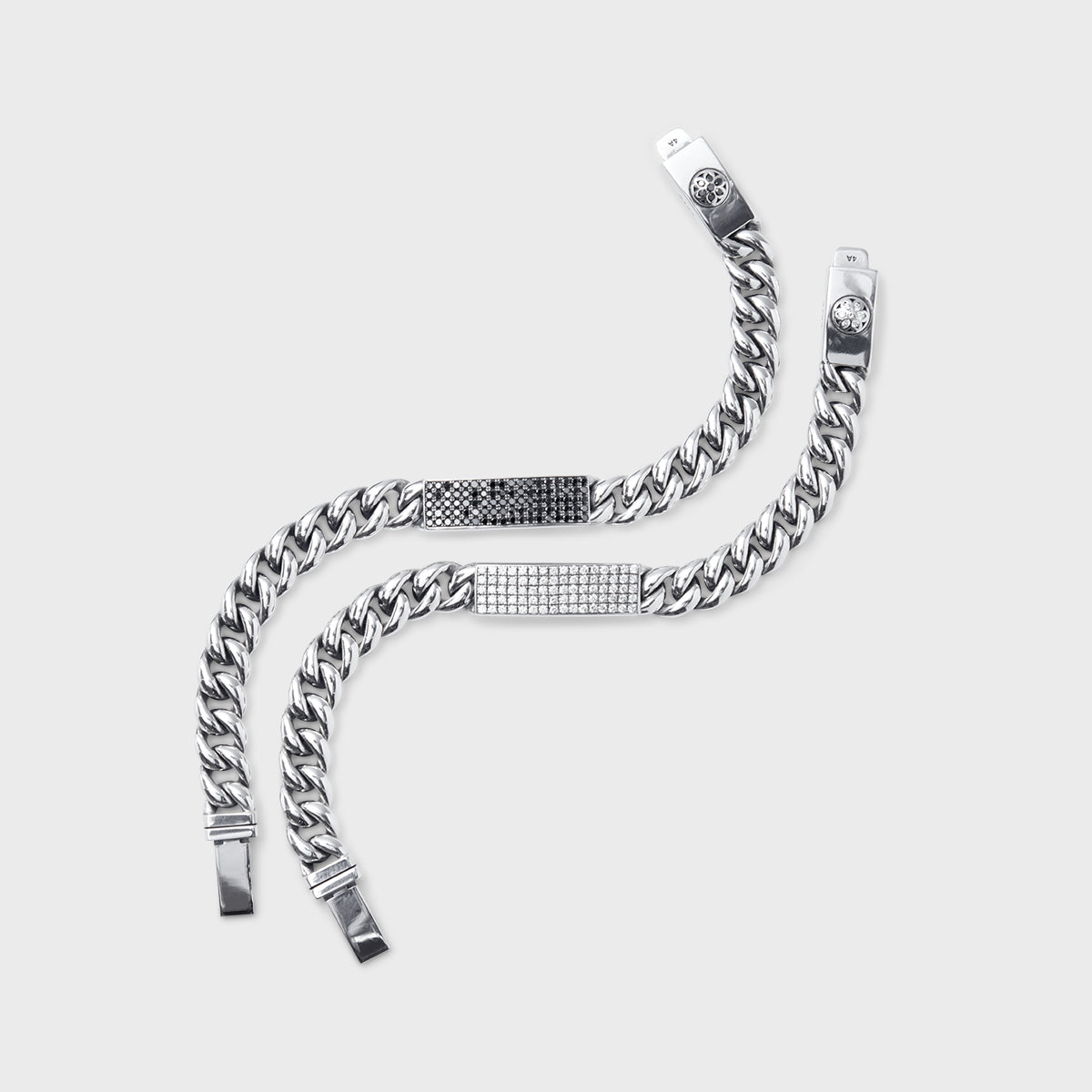 B & T ID Bracelet | Black Diamonds Pavé - 4A
Sale price

$ 6,355.00
Regular price
(/)
Hard to say when something becomes a classic, sometimes it's just about a feeling of nostalgia for me. I made the first of these for my muse Rachel. I was going for that 1950s vibe of the quarterback's chunky bracelet on his girls wrist. I know things aren't as simple as boys and girls anymore and there certainly isn't any gender attached to this piece.

This piece predates the B&T bracelet series by a decade or more. The links used are the AA size from the Model 10. It's stout and chunky and screams convertible in the summer and hot coco in the winter.

Like the B&T, construction is entirely by hand and fine tuned with file and decades of experience. The tongue is folded and hand-sprung. And as for the safety, well we don't need one because our clasp works as promised.

Press firmly on the trigger and at full compression slide your thumb away from the box, separating the tongue from the box. This motion takes a bit of practice and effort, but that's to prevent accidental opening. A truly clever mechanism requiring some care and skill. Welcome to the quality of a bygone era.

Sterling silver and natural diamonds. Made by hand in our foundry in Los Angeles.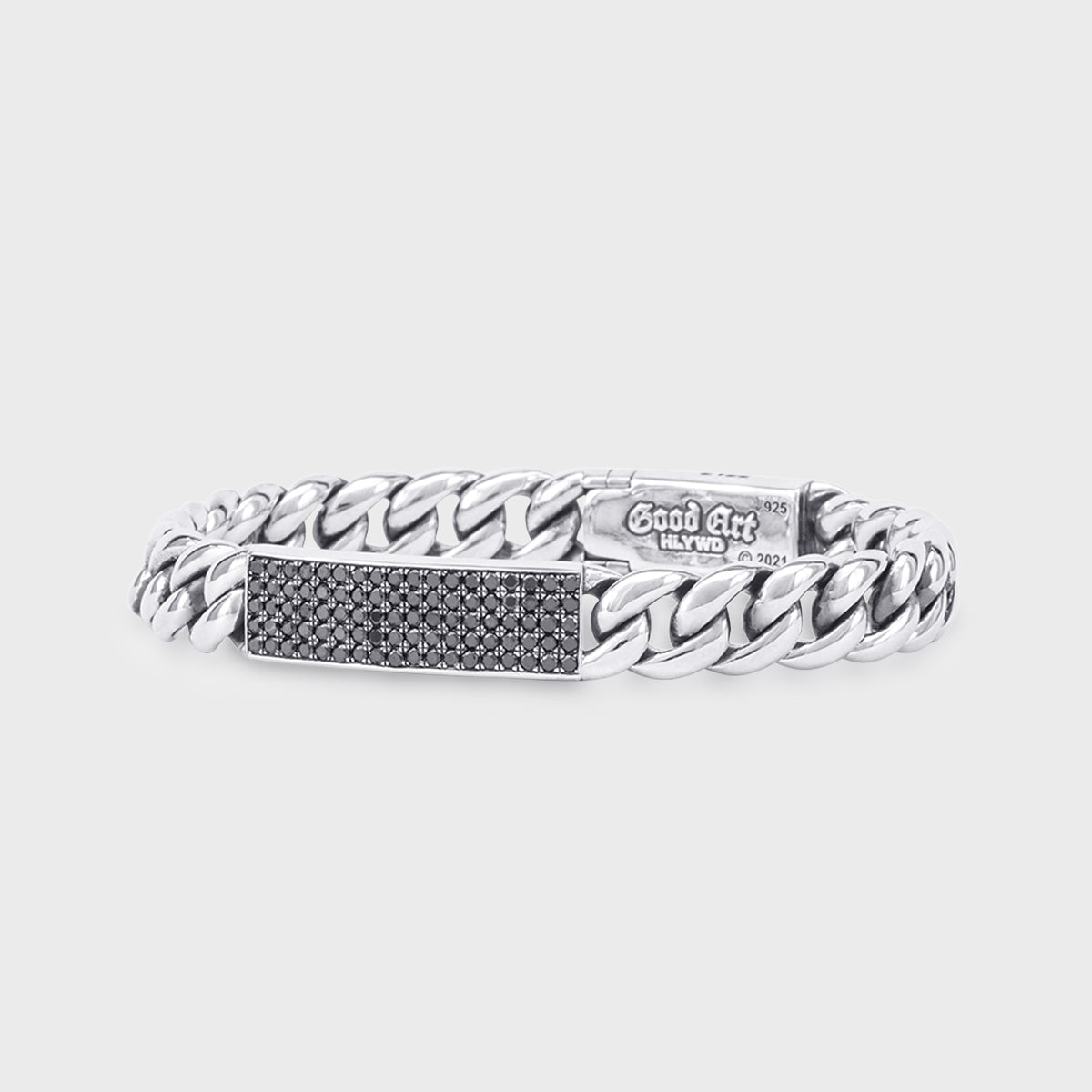 B & T ID Bracelet | Black Diamonds Pavé - 4A
Sale price

$ 6,355.00
Regular price
Choose options