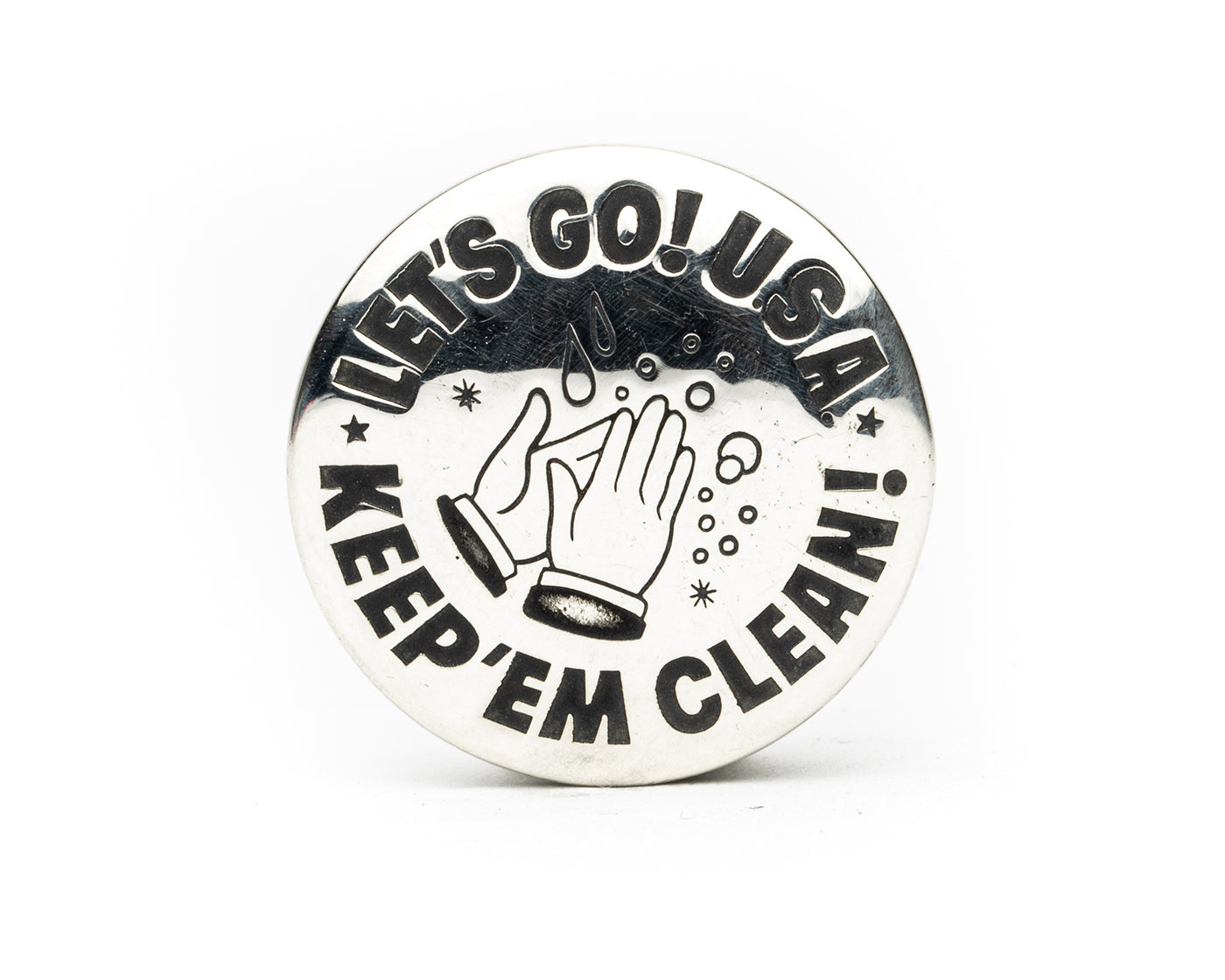 HYPEBEAST | GOOD ART HLYWD Drops Sterling Silver Coronavirus Aid Relief War Pins
By Eric Brain | 31 March 2020
GOOD ART HLYWD has released two War Pins in aid of supporting those in need during the coronavirus pandemic.
The pins on offer include designs themed around the phrases  "Keep 'Em Clean" and "6 Feet Apart." Both pins are made from sterling silver and feature a brass pin that will secure the accessory onto any garment of your choice. Artwork was created by Florian Bertmer — a German illustrator known for their work in the hardcore punk, grindcore and metal scene — meaning the pins adopt a bold, punk-like aesthetic.
GOOD ART HLYWD's "Keep 'Em Clean" pin depicts a pair of hands washing alongside the phrase, "Let's Go! U.S.A. — Keep 'Em Clean," while the "6 Feet Apart" offering takes an ominous approach with the phrase "Six Feet Apart OR Six Feet Under."
Both pins retail for $125 USD and will see 50% of their proceeds donated to a person or business in need during the COVID-19 pandemic.